About This Image
Number "31" in ink and dry stamp "Giroux" on the photograph at the bottom right.
See: Alexander D. Grishin, Denis Canguilhem, André Giroux, Londres, Wertheimer Fondation, 2004, p. 184.
André Giroux was the son of the man who made the camera equipment for the inventor of photography, Louis-JacquesMandé Daguerre. With this auspicious birthright, Giroux moved easily from a successful career in painting to photography, maintaining a painterly eye and style in his photographic work. He specialized in landscapes, retouching his negatives to achieve more atmospheric effects in his photographs. He painted and scratched directly on both paper and glass negatives in an attempt to obliterate photography's mechanical look. Giroux's technique, creating a drawing upon glass that is then used as a negative to make a photographic print, is called clichéverre.
Shipping and insurance costs will be added to the price and must be paid for by the buyer. Pennsylvania buyers must pay appropriate local sales tax. International clients are responsible for their VAT and other custom's oriented charges.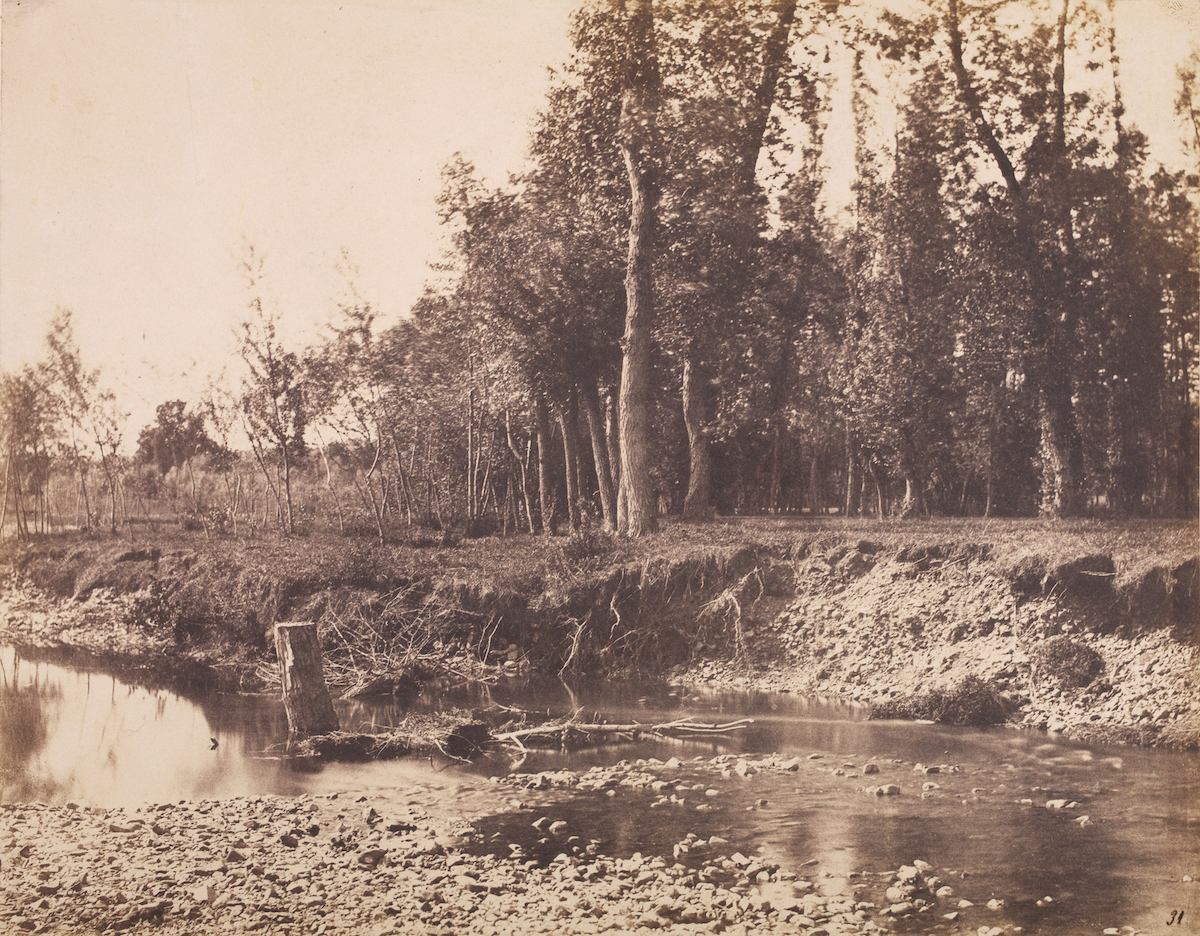 André Giroux
Scene of a River Ford
Price $27,000
Sale Price $18,900
---
Ref.# 16063
Medium Salt print from paper negative
Mount On original mount
Photo Date 1855c Print Date 1855c
Dimensions 8-11/16 x 11-1/8 in. (221 x 283 mm)
Photo Country France
Photographer Country France