About This Image
In 1844 Pierre-Louis Pierson began operating a studio in Paris that specialized in hand-colored daguerreotypes. In 1855 he entered into a partnership with Léopold Ernest and Louis Frédéric Mayer, who also ran a daguerreotype studio. The Mayers had been named "Photographers of His Majesty the Emperor" by Napoleon III the year before Pierson joined them. Although the studios remained at separate addresses, Pierson and the Mayers began to distribute their images under the joint title "Mayer et Pierson," and together they became the leading society photographers in Paris.
Pierson's 1861 photographs of the family and court of Napoleon III sold very well to the public. Pierson and Léopold Mayer soon opened another studio in Brussels, Belgium, and began photographing other European royalty.
This photograph was actually printed by the Braun studio after one of Pierson's daughters married into the Braun family in 1873 and the two studios united in 1878. Apparently, Pierson gave his negatives as a wedding gift. Most other prints are modern ones from the glass plate negative, tiny cdv's, or ones from the Braun studio like this one. The Braun prints are rare and apparently were made around the 1930s.
Shipping and insurance costs will be added to the price and must be paid for by the buyer. Pennsylvania buyers must pay appropriate local sales tax. International clients are responsible for their VAT and other custom's oriented charges.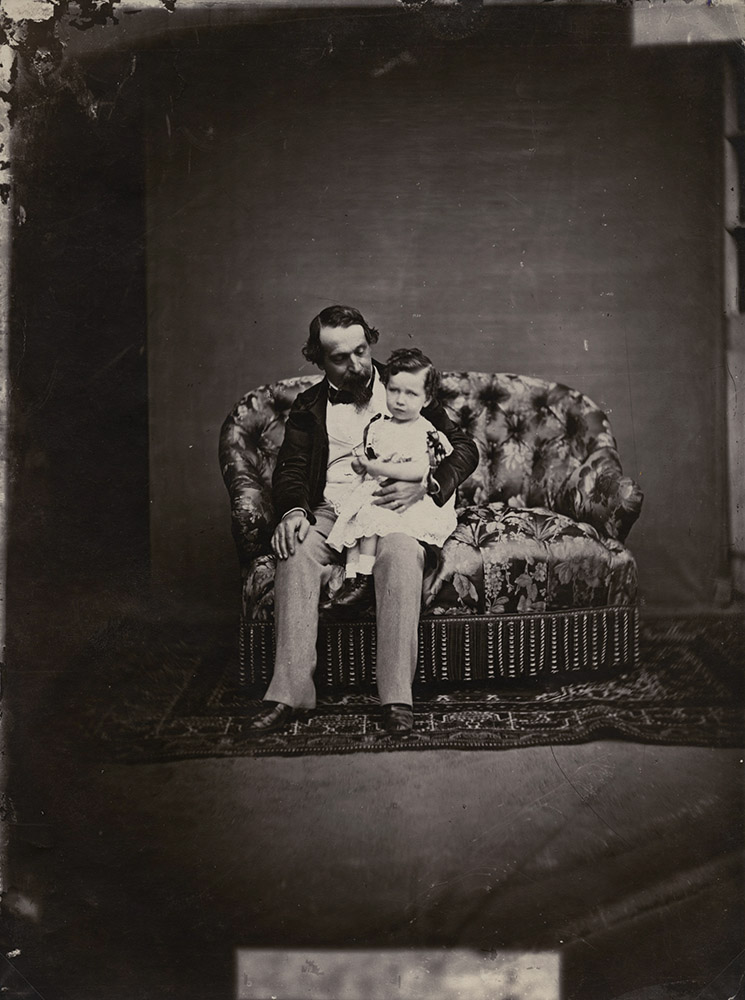 Pierre-Louis Pierson
Emperor Napoleon III and His Son, the Prince Imperial Napoleon Eugene
Price $3,000
Sale Price $2,100
---
Ref.# 14541
Medium Silver print
Mount unmounted
Photo Date 1859-61 Print Date 1930c
Dimensions 9-3/8 x 7 in. (238 x 178 mm)
Photo Country France
Photographer Country France