About This Image
Numbered ''26242" in negative and on back of photo in pencil, along with a pencil identification (plus another one on accompanying label. An uncut sheet of six carte-de-visite proofs from the Disderi studio. Provenance: Disderi Studio; Maurice Levert.
Jean-Baptiste Henri Durand-Brager (1814-1879) was part of a French painter/photographer team with his nearly anonymous partner Lassimone. They photographed the Crimean War in 1855, although so much of their effort predictably focused on the French navy and the port of Kamiesch and the naval base at Sebastopol. As a French naval officer, Durand-Brager had led various explorations during his career, including a voyage to Senegal on which he was shipwrecked. He studied painting as a student of d'Isabey.
Authors Michele Chomette and Pierre-Marc Richard postulate that the other great French photographer-explorer Paul Miot may have learned about photography from the two when he was on board the Uranie or Laplace in the Crimea, from October 1855 to March 1856.
E. Gambart & Co. of London and Bisson Freres of Paris were the pair's joint publishers; however, the work is so incredibly rare that it is doubtful that many prints or albums were ever produced. Much of the work is faded or in poor condition, because the prints made from the pair's collodion glass plate negatives were salt prints poorly fixed and/or washed. Twenty-four prints from the series were exhibited at the 1856 Manchester Photographic Society's Exhibition of Photographs at the Mechanics' Institute.
Shipping and insurance costs will be added to the price and must be paid for by the buyer. Pennsylvania buyers must pay appropriate local sales tax. International clients are responsible for their VAT and other custom's oriented charges.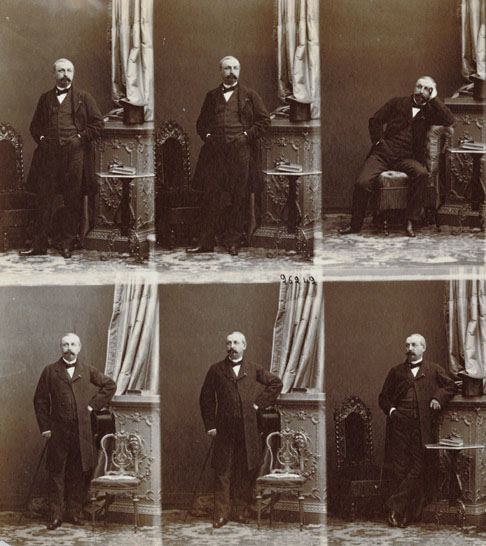 Andre Adolphe-Eugene Disderi
Jean-Baptiste Henri Durand-Brager, Photographer, Marine Painter and Printmaker
Price $3,500
---
Ref.# 12920
Medium Albumen print from wet plate negative
Mount unmounted
Photo Date 1861 Print Date 1861
Dimensions 7-3/4 x 6-7/8 in. (197 x 175 mm)
Photo Country France
Photographer Country France