About This Image
In a mirror, looking into a mirror. Extremely rare in this larger size and as a vintage or near vintage print. Boubat's early vintage prints are among the rarest of this generation of French photographers. The photographer's early stamp on verso of print. See: Lionel-Marie and Sayag, Collection de Photographies du Musee National d'Art Moderne, 1905-1948, p.61; U.S. Camera, 1949, p.109.
Édouard Boubat (Sept. 13, 1923, Paris, France-June 30, 1999, Paris) was a well-known French art photographer. Boubat worked as a photo engraver before he began taking photographs in 1946. He sought to make photographs that were a celebration of life. He worked as a freelance photojournalist on contract to the magazine "Réalités" in the 1950s and 1960s and traveled widely throughout his career. His work in the collections of numerous museums and institutions around the world.
Shipping and insurance costs will be added to the price and must be paid for by the buyer. Pennsylvania buyers must pay appropriate local sales tax. International clients are responsible for their VAT and other custom's oriented charges.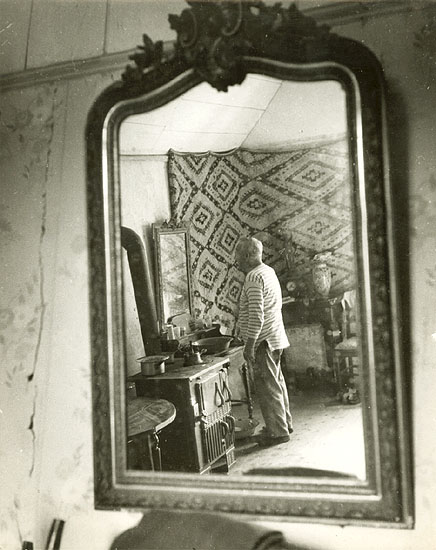 Edouard Boubat
Bretagne
Price $7,500
---
Ref.# 7674
Medium Silver print
Mount unmounted
Photo Date 1947 Print Date 1947
Dimensions 11-3/4 x 9-7/16 in. (300 x 240 mm)
Photo Country France
Photographer Country France