About This Image
Female nude with teapot. Signed, titled and dated on recto of thin board mount just below photograph in ink. With Marien's black copyright label and his red edition label, which is numbered, (No. 5 of 5 examples). Stamped on the verso of the mount with black estate stamp.
Marien was one of the most important Belgium surrealists and was a friend of Rene Magritte, Picasso and Paul Eluard. He died in 1993. See, Lejeune, Marcel Mariën, Ne faites pas attention a la photographie, p.43 for a vertical variant.
Shipping and insurance costs will be added to the price and must be paid for by the buyer. Pennsylvania buyers must pay appropriate local sales tax. International clients are responsible for their VAT and other custom's oriented charges.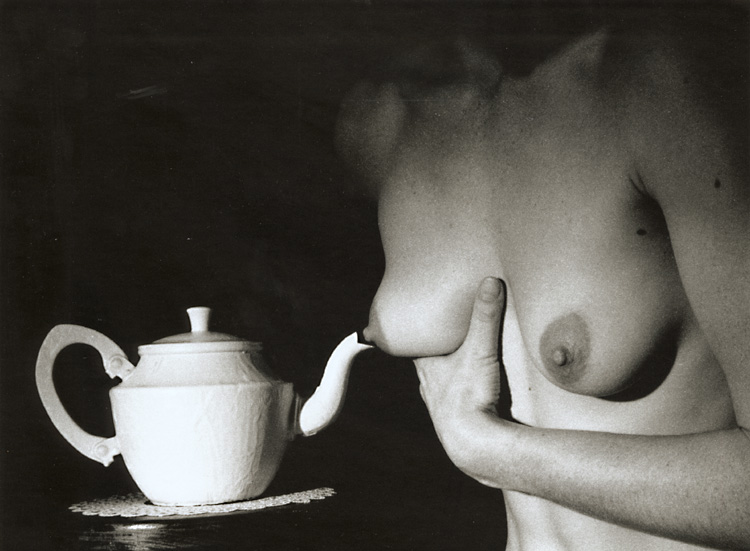 Marcel Marien
Le Bouts-Rimes (End-Rhymes)
Price $4,500
---
Ref.# 9198
Medium Silver print
Mount on original mount
Photo Date 1985 Print Date 1985
Dimensions 7 x 9-7/16 in. (178 x 240 mm)
Photo Country Belgium
Photographer Country Belgium