About This Image
With photographer's Rapho stamp and another Rapho stamp, plus other pencil marks and writing indicating its use in a publication. See: Hamilton, Robert Doisneau: A Photographer's Life, pl.321.
Jacques Prévert (February 4, 1900--April 11, 1977) was a French poet and noted screenwriter. He was an active participant in the Surrealist movement. Together with the writer Raymond Queneau and artist Marcel Duchamp, he was a member of the Rue du Château group. He was also a member of the agitprop Groupe Octobre.
Shipping and insurance costs will be added to the price and must be paid for by the buyer. Pennsylvania buyers must pay appropriate local sales tax. International clients are responsible for their VAT and other custom's oriented charges.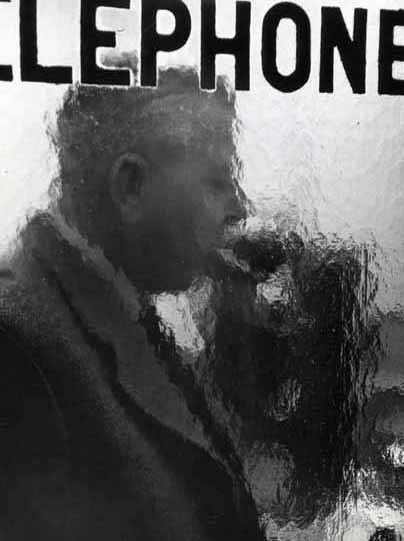 Robert Doisneau
Jacques Prévert in a Telephone Booth
Price $4,500
---
Ref.# 11437
Medium Silver print
Mount unmounted
Photo Date 1955 Print Date 1975>
Dimensions 9-1/4 x 7 in. (235 x 178 mm)
Photo Country France
Photographer Country France